Content Development
We produce web page copy that is unique, high quality, and rank worthy to help you achieve your SEO goals and your landing page conversion goals. Unique, well-written content is essential in satisfying users as well as search engines. The ultimate goal is to not only gain visibility (organically), which increases your chances of a click through, but to motivate users to complete a conversion goal that you have set.
Content is King
You will often here that content is king, but, in reality, quality content is king. In a world filled with distractions, you better make sure that your content is worth someone's time. Many people will come to your site before ever speaking to anyone at your company. What does your website say about you?
Be A Thought Leader
Putting out unique, quality content establishes you as an authority or thought leader in your industry. You become the go-to resource for information, which lends itself to trustworthiness and confidence. Quality content separates you from your competitors. It's a reflection of the quality of products or services that you provide.
SEO Copywriting
SEO copywriting is like a one-two punch. First, you want to create copy that will rank for particular keywords. Getting the traffic is only half the battle. Secondly, once you get the users to your page, it must be persuasive enough to move them to the conversion goal. SEO copywriting, not copycatting, needs to be:
Rank Worthy for Selected Keywords – Higher rankings see higher click through rates. This will afford you traffic and conversion opportunities.
Persuasive – written to persuade the user to move toward a conversion goal that you have set (ie sales, form lead generation, phone call, and etc).
Fresh and Unique – Be interesting, be unique.  Offer fresh content to separate you from your competitors. Give people a reason to keep reading and not just scroll past or click away.
Informative – part of writing quality is to be informative. To anticipate your users needs and provide answers to their questions.
Conversions – Your pages need to convert. After all, that is why we are here. Think ROI.
Quality Content Leads to Higher Rankings and Higher Conversions
Search engines and users want many of the same things when it comes to content. They want quality content that satisfies the query, which they searched. SEO quality content gets higher rankings, resulting in more exposure for you. Higher traffic means more opportunities for conversions. Simply stated, when your content is on point, then you see higher conversions.
Content Development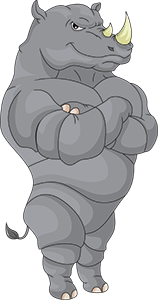 SEO Content
Landing Pages
Blogs
Ready to Get Started?
Call Now (805) 450-3232