PPC Services
Pay Per Click (PPC) is the fastest way to get noticed when people are searching for your products and/or services. PPC advertising includes platforms such as: Google Ads, Bing Ads, Facebook, Instagram, and Twitter. We perform keyword research and analysis, set up accounts on appropriate platforms, create campaigns, adgroups and ad copy. We will design a strategy based on your product or service and budget. Ongoing management is offered and highly recommended for the best ROI (Return on Investment) results.
PPC Audit – We perform PPC audits and provide reports on the overall health of your account.
Campaign Strategy – We develop a strategy to excel in your vertical to beat out your competition, and garner a higher ROI for your company.
Set Up – Once a strategy is in place, we structure the campaigns and adgroups to effectuate it.
Keyword Research – In depth keyword research is important to ensure that we are encompassing all potential revenue channels for your company.
Creative Development – We create ad copy that compels users to click through to your site. Best practices are utilized in titles, descriptions, and call to actions to achieve results.
Landing Pages – Getting the click through is only half the battle. Finding the best converting landing pages are critical in creating leads and sales. If you do not have a good fit, we will create them for you.
Conversion Tracking – We implement conversion tracking on your site so the online advertising efforts can be measured for your ROI.
Creative Testing – We will create new titles, descriptions, and calls to action, and test them against existing ads in an effort to increase conversion rates and your ROI.
Budget Setting – Budgets and cash flow are extremely important to any business. We will work within your budget to maximize your ROI.
PPC Management Services
PPC management is an ongoing effort to stay ahead of changing landscape. We will look at how the campaigns are performing and make appropriate changes to ads, bids, and keywords. We will also look at quality scores and make adjustments where needed.
PPC Services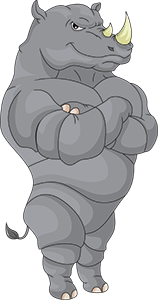 Google Ads
Bing Ads
Fast Results
Ready to Get Started?
Call Now (805) 450-3232