Search Engine Optimization (SEO)
SEO Services
SEO focuses on growing your site's visibility and rankings in the organic (non-paid) search results. Many factors are at play. Ongoing analysis is necessary to keep up with the changing landscape of both Google and your competitors. Outlined below are ways that we gather data, create a strategy, set benchmarks, analyze efforts, and achieve results.
Site Audit
We start with a site audit to check the overall health.
Optimize internal and external links
Add missing tags
Correct broken images and provide alt attributes
Detect and erase error pages
Find duplicate content pages
Fix other problems blocking SEO progress
Track SEO optimization progress
Organic Research
Competitive Intelligence is a powerful tool to gain insight into your competitors' organic strategy and leveraging those for your gain.
find competitors best keywords
discover new organic competitors
observe position changes of domains (this includes yours and your competitors).
This will provide insight into to our efforts as those of your competitors to evaluate organic search tactics and optimize results for you.
Backlink Audit
A backlink is a vote for your website's trustworthiness and quality. Incoming links are not the only factor determining the popularity and credibility of your website, but they are one of the most important and most challenging. The more websites that point to your site, the more reasons there are for search engines to like it, and give it more credits for a higher ranking. We will conduct deep link analysis of your site and of your competitors. This provides insight on how to improve our rankings and potential traffic sources.
Position Tracking (Rankings)
We rack your position for specified keywords and break it down by device to see how our efforts are working on both desktop and mobile.
Track Your Website Rankings
Track Competitors Rankings – Side-by-Side Reports
Brand Monitoring
Your brand reputation journey starts with tracking mentions. A positive review, a passing mention, or a negative comment from a popular blogger or even a regular customer can have more impact on your business more than conventional advertising. As such, it's imperative that you never stop looking for new opportunities to promote your brand through word of mouth.
Monitor Your Brand Reputation
Discover New Opportunities to Promote Your Brand
SEO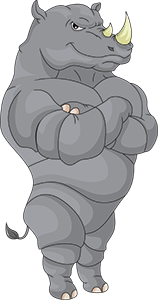 Higher Organic Rankings
Higher Opportunity
Higher Visibility
SEO
Ready to Get Started?
Call Now (805) 450-3232