Web Design
Website design should be part of your SEO strategy. The skeletal pieces of the site are the architecture, navigation, and internal linking. We dress that up to make it visually appealing by using colors, font choice, call to actions, layout, graphics and images. Additionally, rich, quality content provides a voice that adds to the imagery of your site. All of these elements are put together to move users to end conversion goals and thereby boosting your ROI.
Elements of Website Design
There are multiple elements that need to come together to have an effective website design that drives traffic, engages users, increases your conversion goals, and ultimately boosts your ROI.
Design a Site With Your Business Goals in Mind – First and foremost, we need to determine the business goals for your site. Will the intended site be for online sales, services, leads, educational purposes, or brand awareness? Clear goals are necessary to properly design a site and determine what technical requirements are needed.
Design a Site That Represents Your Brand – It is important to build a site that accurately represents your brand. The site should reflect your image and messaging to set the tone for trust and confidence. This is achieved through design, tone, colors, font styles, layout and the voice of your content.
SEO Architecture – The SEO architecture is the foundation of your site and is the basis of how information flows.  Once we understand your business goals, we construct a site that is both seo and user friendly.
SEO Content – Unique, quality content is absolutely key to meeting your SEO and conversion goals. You want to have persuasive content to capture your users attention to move them to meet your online objectives. Your content can be presented using a variety of mediums such as:

Text
Video
Graphics
Info Graphics

Visually Appealing – We design visually appealing websites using layouts, fonts, colors, graphics, images, buttons, content, and white space. Together they make up the look and feel of your site, which positively affects users both consciously and subconsciously.
Mobile – As people are using their mobile devices more than ever, they have little patience for sites that do not render properly.   Your site needs to be mobile friendly to not only rank, but garner the attention of your users.
Site Speed – Site speed has become increasingly important on desktop and mobile. Faster loading sites improve the user experience, which is a win for everyone. Slow and steady does not win this race – you will be left in the dust. Think Autobahn.
User Friendly – knowing your users behavior will help to create a user friendly environment. A user friendly environment can increase your conversion goals…because it was so easy to do.

Easily find information
Intuitive
answer questions
fulfills needs
Easy to navigate
What Does Your Website Say About You – Perception is Everything
A great website is one that is mechanically and technically sound and makes someone feel good while they are there. Users are able to easily find the information about products, services, or other bits of data. It's the finishing touches that make them stay with you and not leave for another source. It's why they buy from you, or use your product or service. They use you and come back to you because your website appears reputable in substance, look and feel.  This instills:
Trust
Confidence
Authority
All of which bodes well for your bottom line: ROI
A website is a reflection of you and your brand. It's often a first impression, so make it a good one.
Web Design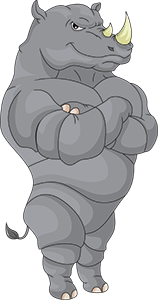 SEO Architecture
SEO Content
Aesthetically Appealing
User Friendly
Site Speed
Mobile-First
Ready to Get Started?
Call Now (805) 450-3232